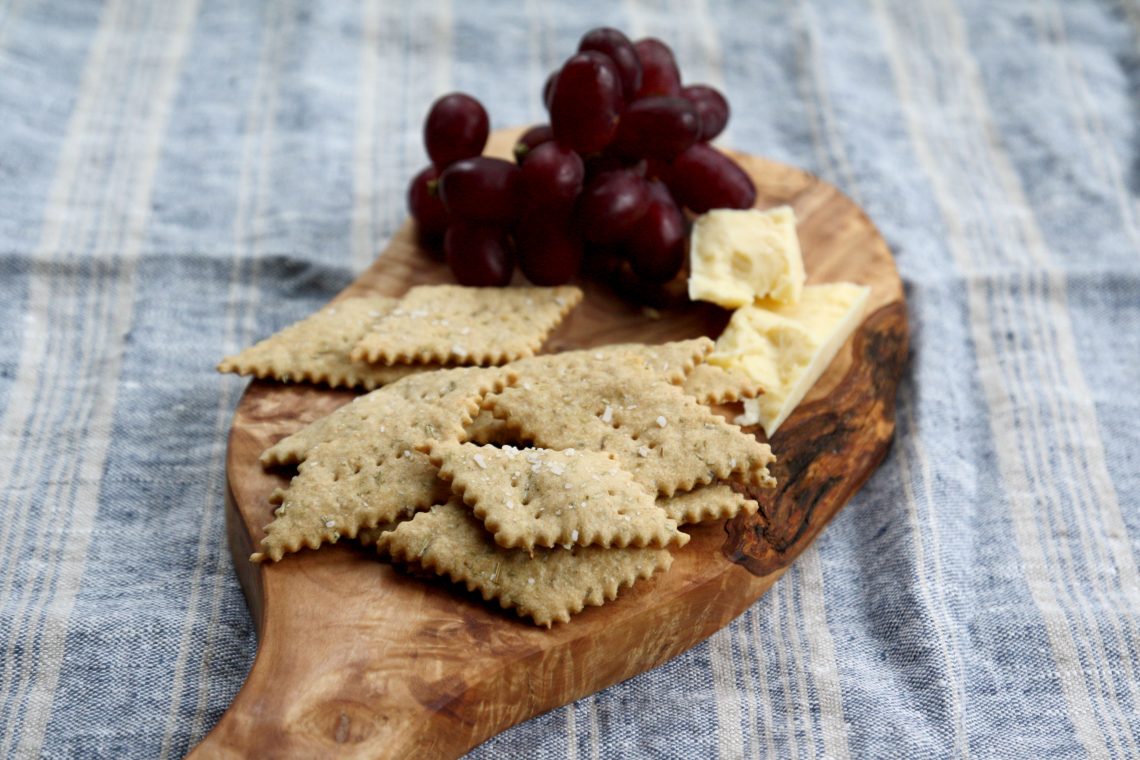 One thing every sourdough baker knows is that it's easy to accumulate a lot of excess starter. I don't like to throw any away if I can help it. These crackers are a simple way to use it up instead of throwing it out.
Sourdough Crackers

These are very versatile. Use any kind of flour you'd like and any kind of flavorings. Rosemary is great, as are sesame seeds. Plain is great too! I have noticed that toppings sprinkled on before baking (besides salt) tend to fall off so any flavorings should be mixed into the dough.

Ingredients
250g (about 1 cup) sourdough starter (unfed, discard)
113g (about 1 cup) flour
3 tablespoons olive oil
1/2 teaspoon sea salt
2 tablespoons dried herbs or other mix-ins (rosemary, sesame seeds, everything bagel seasoning, be creative!)
kosher salt for sprinkling
Tools
baking sheets
silicone baking mat or parchment paper
rolling pin
pizza cutter, pastry wheel, or knife
cooling racks
Instructions
Mix together starter, flour, 1/2 tsp salt, olive oil, and herbs/flavorings. You may need to add more flour or more oil to form a smooth dough.
Divide the dough in half and flatten into ovals. Cover and refrigerate for at least an hour (I stick them in a large zip-top bag).
Preheat oven to 350°F.
Lightly flour a baking mat or sheet of parchment paper. Place one of your pieces of dough in the center and roll it out, as thin as you possibly can, preferably about 1/16″. Sprinkle with salt and gently pressed the salt in with your hands. Cut into squares/strips/rectangles/diamonds (whatever floats your boat). Move the whole sheet/mat to a baking sheet.
Repeat with the second portion of dough.
Bake for about 20-25 minutes, rotating the sheets halfway through, until the crackers are lightly browned and no longer soft to the touch.
Cool completely on racks before storing.