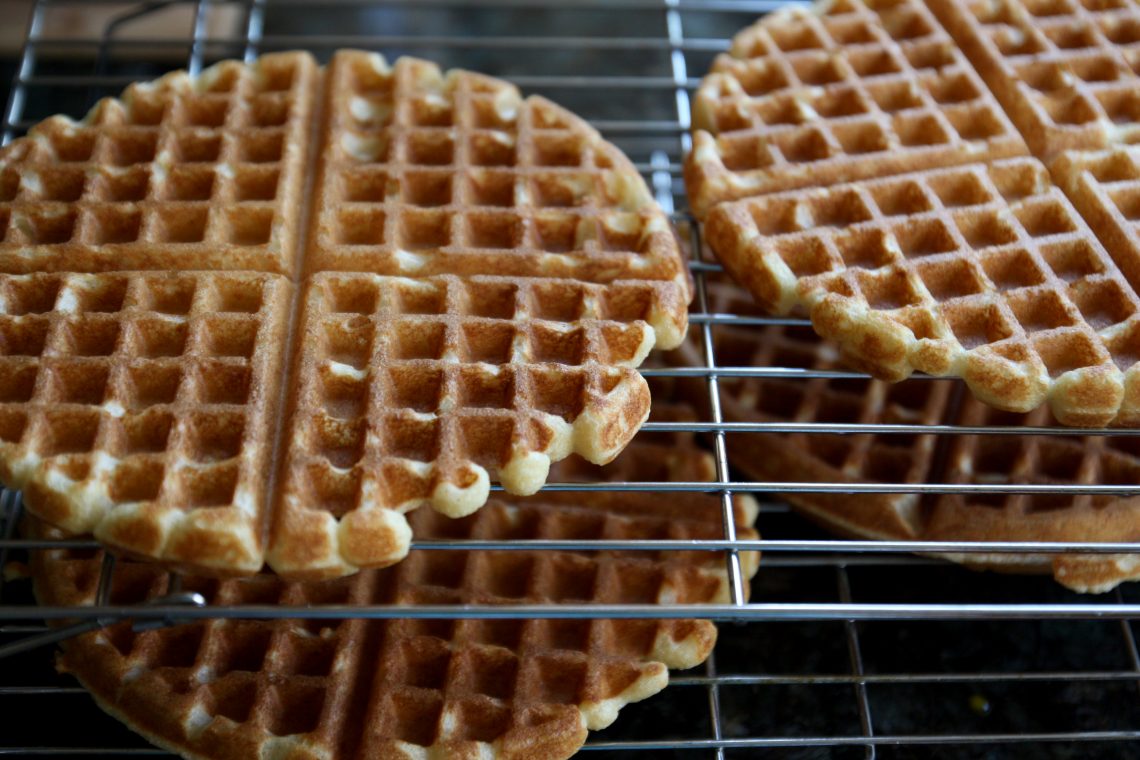 This is probably the recipe I make the most with excess sourdough starter. I try to keep a bag of these waffles in the freezer for easy breakfasts for the boy. They crisp up nicely in the toaster oven!
Sourdough Waffles

This waffle batter is started the night before using extra sourdough starter.

Ingredients
1 1/2 cups whole milk plain yogurt
1/2 stick butter, melted and cooled
100g (1/2 cup, stirred down) ripe sourdough starter
250g (2 cups) flour, half all purpose, half whole wheat
2 tbsp brown sugar
2 eggs
1/2 tsp sea salt
1/2 tsp baking soda
Instructions
Combine yogurt, water, butter, starter, flour, and brown sugar in a large bowl.
Cover and let sit overnight.
The next morning, preheat your waffle iron.
Sprinkle salt and baking soda over the batter and lightly stir in.
Separate eggs, placing whites in a medium bowl and adding the yolks to the batter. Stir the batter to incorporate the yolks.
Beat the egg whites using a hand mixer until soft peaks form.
Gently fold the egg whites into the batter.
Cook the waffles according to your waffle maker's instructions.